THIS PRODUCT HAS BEEN DISCONTINUED
We're sorry this product is no longer available, but we have found something similar for you: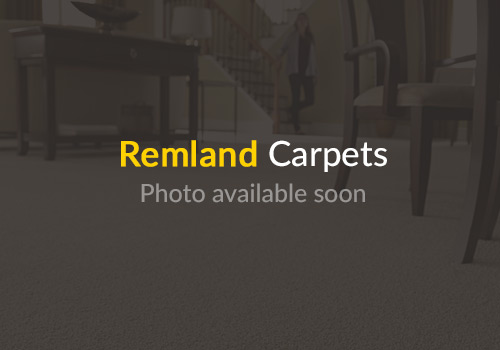 Fairfield Heaven
View this product
Crown Floors Hylands
37% OFF - Hylands by Crown Floors comes with a 20 year Stain Warranty, there is no doubt that Hylands is a carpet that is great for use in the busiest of family homes. This carpet comes in 4 and 5m width, the latter helping to reduce seams in large living areas, the carpet comes in 12 gorgeous modern shades with a pile that only empowers its contemporary feel. Hylands is also easy to maintain with it's bleach cleanable fibres and a five star crown rating - Tog rating 1.50. "Superb Carpet and looks amazing".

Special Offer - Save £10.00m2 - Was £26.99 - Now Just £16.99m2. Enter the size you require below for our special online price and Fast FREE* Delivery.
15 Year Guarantee
Bleach Cleanable
Suitability
Crown Floors
PRODUCT DETAILS
Brand:

Crown Floors

Was:

£26.99 / m2

Now:

£16.99 / m2

Product ID:

BO8 Barred Owl
CL8 Candle Light
CG8 Castle Garden
CS8 Cold Sand
DG8 Dapple Grey
LF8 Lavender Fields
MH8 Marble Hall
MT8 Marzipan Taste
MM8 Midnight Mist
PB8 Phone Box
SB8 Silver Birds
WT8 White tie
4m 4.00
5m 5.00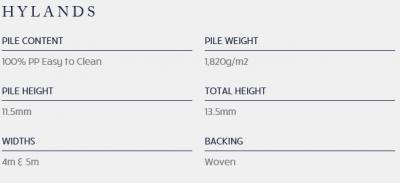 REVIEWS
Other items you may need, delivered free with your order...
* Certain delivery areas (such as Scottish Highland, Islands and off shore areas) will incur a fixed delivery charge - you can check by entering your postcode on the shopping basket page. Sample orders may incur a small processing and packaging charge.