Lano Carpets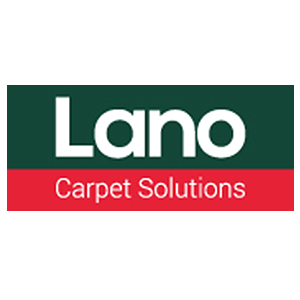 Remland Carpets are excited to host a truly stunning collection of Lano carpets. Lano is one of the leading European carpet manufacturers and here you will find a collection of high quality carpets at very special online prices.
Please note, as this carpet is dispatched from the manufacturers in Belgium delivery can take 7-14 working days.
Searching for the perfect carpet?
Tell us your requirements and we'll send you a selection we think you'll love. They're all in stock and come with free delivery!
Contact Us
Why Lano
Why Lano?
When you visit Remland you can expect the best. Here's why we're proud to showcase Lano on our product list.
Quality Manufacturer
This brand has been in the business since 1970. Over decades they have done research to know what your flooring projects need.
They always go the extra mile. Look out for unique features in their products such as Smartstrand Silk fibres. The company gives you luxury carpets with stain free technology. Imagine you never have to scrub a stain again.
Practical Solution
Why do we say it's the best option to purchase high end carpets? Because they come with the characteristics you need:
Lano's carpets have thick pile levels such as 8.5mm or 14mm, which makes for soft floors with luxurious feels.
You get extensive warrantees such as a 25 year manufacturer's warranty on Lano's Velvet Dream.
You'll find carpets in differing widths such as 4m and 5m. Pick the one that will make installation easy and neat.
Why Remland
Why Remland?
Remland's goal is to help you find the best flooring solutions. How do you get the best products? We source them for you.
Lano is an international brand, revered for its quality and design. We purchase products straight from the company in Europe, so you can buy them locally at the best prices.
You know you'll need some accessories too. You'll find it right here on our website. Add it to your order and have it delivered.
If there's anything else you need, contact or visit our friendly staff in Kent. That's how easy it is to solve your flooring challenges.
Which Will You Pick?
Lano works for everyone.
No matter your décor style, colour scheme or preferences, you'll find a Lano solution:
The Venice Tartan is bold and will hide dust particles, thanks to the mix of colours.
Sumatra Wilton adds an extra flair thanks to the subtle striped or floral patterns.
For a minimalistic look you need Zen which is available in 40 different colours.
Install heavy wear carpets in your home or where you expect heavy traffic at the office, such as Lano Sphere or Lano Pearl with its soil resistant feature.
What does your room need most? There's something for every situation.
Lano is the ultimate in luxury carpeting and when you partner with Remland, it will fit your budget. We help you get all you want for your flooring project. Place your order today so we can deliver it to your door.