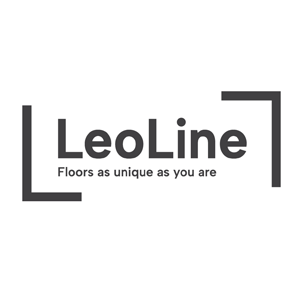 Leoline Vinyl Flooring
Why settle for ordinary? You'll love the results that Leoline Vinyl can achieve to transform your spaces.

Yes this is vinyl. But Leoline flooring is vinyl with a difference! This is an elegant and practical option you have to try. Look at these flooring options below and you'll see why!
Free delivery on selected items*
What is Leoline?
What is the Leoline Flooring Range?
Are you looking for something unique? Do you want flooring that creates comfortable spaces while it impresses all who enter?
Then the
Leoline Vinyl
range is for you.
The Leoline brand draws its inspiration from current trends home and building owners adore. Styles include natural designs and original creations.
These designs are manufactured in high quality vinyl you'll be able to use for years.
Are you ready to pick yours?
Leoline Options
Here are simply a few of the stunning Leoline products you have to view before making your final decision.
Luxury Woods
These products show how vinyl can resemble the natural designs you love. The authentic looking wood designs will make any room look amazing. You can even feel safer thanks to an R10 slip resistance rating.
Luxury Trends
These products offer you many wood and stone designs. You can enjoy the classiness of these natural looks without high maintenance requirements. The flooring also has excellent acoustic insulation properties:
20db Super acoustic rating
Tog rating 0.36
And the floor will last you at least 10 years.

Leoline Quartz Pro PU
The Leoline Quartz Pro PU range is contract grade flooring with a difference. Pick from the variety of stunning colours and your office, shop or home can get an upgrade overnight. The 0.4mm wear layer will serve you well for up to 15 years.

You can see the Leoline range caters for almost any style and type of room. Your entire home or office building can be transformed with these products.


Vinyl Use and Care
You can do a lot with Vinyl
Why is vinyl still a popular option after so many years?
Because modern manufacturing means it can offer you everything flooring should be:
Comfortable floor coverings
Stylish designs inspired by modern trends
Durable products you can even use in heavy duty areas

Wide Range of Uses
Yes all of this is possible because vinyl products you see today are quite different than years ago. Today you get the benefit of these characteristics:

Waterproof: Vinyl doesn't easily get damaged by water. As long as you don't let water stand on a vinyl floor for long it will stay in excellent condition. This makes vinyl practical even for areas such as bathrooms.
Long lasting: Modern vinyl products such as the Leoline range can last for many years. Protective top layers keep vinyl looking stunning for long. Pick a classic design and you'll have no reason to replace flooring for years to come.
Practicality: Most vinyl floors can absorb sound and serve as thermal insulation. This allows you to create practical living spaces with less disturbances. You can even save on energy costs. This is what the correct flooring decision does for you!

These characteristics mean you can use them in almost any room you're renovating:

Kitchens: It doesn't show wear and tear easily. Even a busy kitchen will look stunning for years if this product is on the floor.
Bathrooms: You don't have to fear water will destroy these floors. This high quality product paired with good maintenance will give you stylish bathrooms.
Offices or commercial areas: You can use Leoline flooring in high traffic areas. The stylish designs will make the right impressions on any visiting client.
Entrance halls: Create striking entrance halls that show off your personal style. You'll find a design you love in the Leoline range.
Bedrooms: This vinyl creates warm, inviting spaces. This makes it perfect for bedrooms. Use it in kids' rooms since it's so easy to clean.
Lounges: Find vinyl that matches your décor and create stylish lounges. You don't have to fear wear, tear or any liquid spills. Your lounge will look stunning at all times.

Caring for Vinyl
Remland knows our clients are concerned about the long term implications of flooring:

How much time will maintenance take?
Will you need special, expensive cleaning products?

With Leoline vinyl these concerns aren't necessary. Vinyl is so easy to care for:

Remove dust and sand regularly to prevent scratching.
Place protective layers between the flooring and heavy furniture pieces to prevent markings.
Wash flooring occasionally with soapy water and a mop. Vinyl's smooth surfaces clean easily and don't retain dirt or grime. Leave the area to dry. Simply make sure there aren't too much moisture that will flow down into the layers beneath.

Top layers can be reapplied if necessary. This may require professional assistance.


Why Choose Remland?
Resolve Your Flooring Challenges with Remland
Remland wants to help you with all your flooring needs. That's why we created a one stop option for everything related to flooring.
And you don't even have to come to us in person! Everything you need can be purchased online.
Here are our services to you:
A wide range of flooring including carpets and commercial options.
These flooring options can all be viewed online. Alternatively you can visit us at our showroom in Kent.
All accessories needed for installation and maintenance you'll find here too.
We'll send you free samples to help you decide on the perfect Leoline or other flooring option you desire.
Remland offers you exceptional prices on all types of flooring. No matter your budget you'll find your flooring solutions with us.

Have you decided on your Leoline product yet? You can't go wrong. You'll enjoy the elegance you seek matched with a practical solution most spaces require. What's your favourite design? Place your order today and see how a floor transforms your home or office. Remland is with you all the way!
* Free delivery is available on specific products. Certain delivery areas (such as Scottish Highland, Islands and off shore areas) will incur a fixed delivery charge - you can check by entering your postcode on the shopping basket page.