Burmatex Carpet Tiles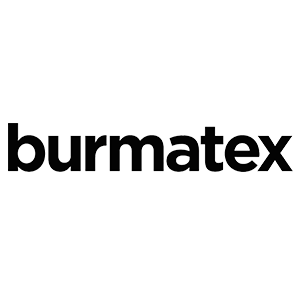 What feature of a carpet is most important to you? Remland Carpets respects customers' different preferences. And we know our extensive range allows you to find the perfect solution. The Burmatex carpet range matches many important requirements.
Which one of these will suit you best?
Free delivery on orders over £250! *
Why choose Burmatex?
Your reasons for loving Burmatex will be endless. This is a company that knows what commercial - and residential - spaces require. They include these features in their products so you're left with the best the market can offer.
And it's not only about practical solutions. Burmatex puts effort into creating exceptional designs. You'll find the perfect look to match your office, home or industrial style.
Why do You Need Burmatex Carpet Tiles?
Proven Quality
Burmatex's value is proven in many industries as this company provides carpets for:
These are all high traffic areas. And some industries have standards that must be kept. Burmatex products are in line with these standards so they will serve you well too.
And the carpets look exceptional for long periods. Pick these products and you invest in quality.
With the exceptional prices you'll find at Remland it's your most practical carpeting answer.
Variety of Options
Remland Carpets values customised flooring solutions for each of our customers. That's why you'll find different brands, types and designs on our product list.
When you look through the Burmatex carpet range you'll find many types to pick from:
Tufted loop pile carpets: The loops of the fibres are uncut.
Tufted cut pile carpets: The loops in these carpets are cut. This usually adds to the luxurious look and feel of the carpet.
Fibre bonded carpets: This is known as one of the most resilient types of carpeting on the market. They don't fray easily.
Entrance matting: Protect the rest of your carpets by installing entrance matting. These carpets are designed to retain moisture and dirt so it's not spread to other rooms in the building. Cover an entire entrance hall or opt for a small welcome mat.
Remland knows it's about how carpets look, feel and serve you. You can pick a carpet that feels and presents according to your desires.
Environmental Approach
The benefits don't stop there. If you're concerned about the environment you'll love Burmatex even more. Burmatex is an eco-friendly carpet. You can look after the environment by simply purchasing the correct carpet.
Burmatex Designs
Have you decided on a design yet?
Range of Designs
The Remland team knows how important style is to our customers. That's why we stock many designs you can pick from.
Burmatex carpet tiles make sense because your options are endless:
Pick a pattern you love and bring instant style into a room.
Let your rooms look more spacious by using some of Burmatex's lined designs.
Use different coloured tiles to create your own unique design. This is an excellent option for:
Making children's classrooms more interesting.
Sharing your company's culture or colour scheme with visitors.
Allocating certain areas in your office to specific functions or workers without losing space by building walls.
Can you see how much you can achieve simply by picking the correct carpet?
At Remland you'll find a wide range so you'll definitely find what you're looking for. Pick from these exceptional ranges.
This range is a low level loop carpet. You'll find 41 designs including:
Tivoli Classic which offers solid colours
Tivoli Online with pinstripes
Tivoli Multiline with varied stripes
With all of them you get luxurious 6.5mm thick tiles with 10 year guarantees.
You'll love these luxurious 7.8mm tiles. They're available in 32 different colours representing the whole colour spectrum. The solution dyed fibres won't easily show wear even in high traffic areas.
If you're looking for quality this is it. The Balance Echo range offers you heavy contract (class 33) carpet tiles. The loop carpet tiles are stain resistant. They transform your office into a luxurious space thanks to the tiles being 7mm thick.
The tiles have a stylish black pattern which will complement almost any room.
These patterned carpet tiles are designed to add style to any commercial area. You can pick from 15 designs that all communicate professionalism. The loop carpet tiles are less prone to wear because the looped fibres keep their form despite heavy usage.
These tiles are a total of 8mm thick. You'll love the luxury it brings thanks to the plush feel and the beautiful colours you can pick from.
Why Choose Remland?
Pick Remland for All These Benefits
In the same way Burmatex offers practical carpeting Remland Carpets gives you dynamic flooring solutions. We think of everything to help you find the perfect option fast:
You can view all flooring options online. This includes:

Vinyl
Artificial grass
Laminates
Order your accessories - for maintenance or installation - online too. It saves you a trip to the store.
Place your order online to take part in the best possible prices. Some of our clearance products are available at 50% of the normal market price. Don't miss out on a bargain!
We'll send samples to your premises if you want to view flooring options before selecting one.
Our showroom in Kent is manned by skilled employees who can help you make your final decision.
Remland purchases directly from manufacturers to give you the best possible prices. You won't find more affordable flooring anywhere else in the UK
We know you'll find the flooring you're dreaming of on our product list. We're waiting for your order!
Finding the perfect commercial carpet is easy when you visit Remland. Our range enables you to find a design you love. Our delivery services empower you to start changing your spaces without any effort. You'll get the best prices when you purchase carpets and accessories online. Place your order today!