CFS Carpet Tiles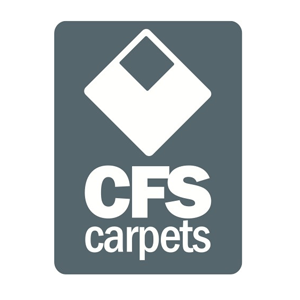 It's refreshing to find all your flooring needs can be supplied by one product.
The CFS carpet range Remland Carpets offers you is one of these unique products.
They're practical carpet tiles for many uses but they also look fabulous. It may be the flooring you've been looking for.
Free delivery on selected items! *
Why Choose CFS?
Remland knows picking a new carpet is a difficult decision. That's why we stock exceptional products. You can rest assured the quality you get when buying CFS carpet tiles benefits you in many ways.
The Many Benefits of CFS Carpet Tiles
Remland loves stocking products that make sense to buy. And this is what you'll find in CFS products.
Practical Solutions
Are you planning a DIY project?
Installation Made Easy
You'll love the characteristics that make CFS a smart option:
If you already have flooring you don't necessarily need to remove it. CFS carpets can be installed over other flooring such as:
When you're planning a DIY project you want the most effortless options. Here's why CFS carpets will help you finish your DIY projects faster:
The carpets are light and easier to install because you're not encumbered by weight.
Tiles are easy to install because you don't have to handle an entire roll of carpet.
You don't even have to lay down an underlay. This makes it easier and faster to transform a room.
Tiles are easy to customise. If your room has a unique shape you can simple measure and cut the tiles to fit your space.

Easy Cleaning
Carpet tiles are easy to clean and simply require:
Blotting to prevent liquid spills from forming stains
Occasional intensive treatments with steam or dry cleaning products

Make Changes as Necessary
You know there's a chance your carpet can get damaged:
The fibres can get damaged
With CFS carpet tiles these circumstances aren't even challenging. Simply remove the tainted tiles and replace them with new ones.
Keep this in mind when you place your order with Remland online. Order a few extra tiles. If you make a mistake during installation or if someone messes on your new floor you can easily remedy the problem.
What are CFS Carpets?
The CFS brand has 30+ years of experience behind it. During this time it supplied carpets to many industries:
Hospitality institutions such as hotels
Educational organisations
You can imagine the amount of traffic these buildings see every day. If CFS carpet tiles can handle that it will work well for you too.
And the designs are so impressive it will give your home a new luxurious feel too.
CFS Carpet Tile Styles
Types of CFS Carpet Tiles
You get a five year warranty on the Modena range. The tight loop pile carpet will present well for long since the fibres won't wear or be crushed underfoot easily. This is why you can install this in heavy duty areas.
You can pick from 15 designs that all look professional. They represent a wide colour spectrum so you'll find one that matches your personal style and décor.
The Europa Loop range offers you stain resistant carpet tiles 6.0mm thick. They're ideal for commercial use as they present well for a long time. The 10 year warranty is proof of this. You can pick from many colours that are popular in commercial setups.
Thanks to a wide range of colours you'll find one that matches your preferences. And the 10 year warranty makes this a practical investment for home or office.
This is where commercial options also become practical for home use. The 20 colours you can pick from may give you the ideal shade for your bedrooms or lounge. It certainly makes sense to install a stain resistant carpet tile such as this in your home.
The New Vocation range adds a unique style to your home or office environment. The fibres are multi-coloured and available in 12 different shades. These mottled carpet tiles are perfect for disguising dust or other particles until you get time to clean your carpet. The 10 year warranty shows the quality of these 7.5mm thick tiles. You're purchasing a luxurious solution for your renovations.
Why Choose Remland?
Trust Remland for These Benefits
You deserve the best carpets for your home or industrial space. But Remland doesn't stop there.
When you purchase flooring from Remland you get the benefit from a range of exceptional services:
Remland offers some of the best prices in the country. But if you're looking for even more savings simply navigate to our clearance pages. You'll find quality flooring with up to 50% discounts.
We want to help you find the perfect floor with the least amount of effort. That's why we offer you many practical services under one roof:
Place an online order over our qualifiying spend level and we'll deliver all your items for free.
You'll find accessories for maintenance and installation on our product list. Order it from us so you don't have to travel to the store anymore.
That's why UK customers love returning to us for more outstanding service. Will you be one of them?
CFS offers you exceptional options for your interiors. And Remland supplies these carpets at astounding prices. Why look anywhere else? Contact us today for more information or simply place your order. We'll deliver it fast so you can start renovating your premises. What are you waiting for?