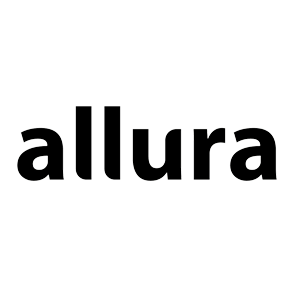 Forbo Allura LVT
Are you looking for the aesthetics of natural wood or stone floors with the advantages of strong, comfortable and durable vinyl? The new Allura LVT collection is inspiring, offering over 100 different designs including our widest collection of woods
Forbo Allura represents fine living while offering practical solutions for most home and office spaces. The Allura LVT collection is a vibrant versatile range that takes the world of LVT flooring to the next level of sophistication and performance.
FILTERS
WEAR LAYER
TILE SIZE
COLOUR
INSTALLATION
STYLE
Free delivery on selected items*
Why Forbo Allura
Why Do You Need Forbo Allura?
If you want your home to have the sophisticated look, Forbo vinyl tiles are your answer. You'll love these features:
It's sound-absorbent so you'll hear less noise and footsteps while you work—or sleep.
Your Forbo floor helps the environment. The Allura LVT range incorporates recycled items and the manufacturing process uses environmentally friendly processes. Forbo even limits transport requirements to prevent unnecessary fuel usage. Allura products are Phthalate free.
The flooring has an R10 slip resistant rating. It can improve the safety of your home and office.
Of course flooring must be enticing to the eye as much as it must make logical sense. At Remland Carpets we offer you 200+ unique designs of Forbo Allura. No matter your décor requirements you'll find a design that fits your required look and radiates sophistication.
Available with either a 0.40mm, 0.70mm or a 0.55mm wear layer, Allura vinyl tiles have a cutting-edge collection of wood, stone and abstract designs, developed in-house by Forbo's international design team. Whether you opt for a clearance LVT product or you go for something with an air of luxury, your new Forbo Allura LVT flooring will be everything you ever needed in a flooring product.
Allura Styles
The Right Style for You
Remland Carpeting offers you a world of class. There are four main Forbo Allura designs which you can select from. You'll love how the feel of the flooring matches the visual design. You'll think you're touching real natural—or abstract—surfaces.
In this collection there are 122 designs. There are six floor sizes you can pick from. All the planks have an authentic wooden look. You can select a refined coloured tone or a tone that resembles the modern look of wood flooring. They all have a matte finish to further maximise a realistic look.
The Allura Wood collection has various colours to match with your personal style. Manufacturers even offer realistic plank sizes. Your guests will believe real wood was installed into your home.
If you want to be different, then the 64 unique designs help you reach this goal. All designs have wear layers of either 0.55mm or 0.70mm
Allura Material is all about offering modern options. We know colour is part of modern requirements. That's why designs are available in many unique colours.
You'll find designs that resemble contemporary concrete floors and even cool terrazzo. You'll love how the designs match the real look of stone or ceramic floors. These floors are suited for your home as they're comfortable and provide some warmth. This is excellent for saving on your energy bill.
Allura Feature Strips are easily inserted in between tiles. This can enhance the effect of Allura Flooring. They match the tiles in quality so you don't have to be concerned about them deteriorating fast.
There are seven design packages you can pick from:
White
Black
Grigio concrete
Natural seagrass
Timber seagrass
Black rustic oak
Silver metal brush
Strips are 5mm wide and you get 50×1m lengths in a package.
Don't simply put down flooring. Make sure you finish the project off in style.
Remland also offers accessories for the final touches such as:
Use
Where can You Use Forbo Allura Flooring?
Luckily for you, you can use Florbo Allura flooring throughout your house and office.
The immaculate look will complement any room. If you need an affordable option to increase aesthetic value this is it.
The protective layers make it practical for high traffic areas. You won't have to replace it quick even when it's installed in your foyer or kitchen.
Maintain the Look
If you have this amazing look you better look after it. Here are a few tips to keep your Forbo Allura flooring looking great for long:
Sweep dirt and debris regularly
Wash the floor with a neutral floor cleaner
Use padding under furniture legs to prevent scuff marks
Use brushes with bristles less than 0.25mm as thicker ones can scratch the floors
Clean stains using a paper towel, water, detergent or alcohol
Don't use strong alkaline products
You can see cleaning is low maintenance. Thanks to the stunning finish on these Forbo linoleum floors you don't even have to polish.
Ordering
Why Remland is Your Best Flooring Option
Why pick Remland's Forbo Allura to boost the visual appeal of your home?
Forbo linoleum is simply one of our excellent flooring options. Why not look at other options to find the perfect one for each of your rooms:
Pick up some accessories too. We have everything you need for looking after your flooring and installing new flooring
All the quality we showed you here is available at excellent prices. Remland aims to offer affordable flooring options no matter your requirements. We even offer free* delivery on qualifying orders.
The Forbo Allura collection gives you the aesthetics you need now and durability for the future. Make the wise decision and order online now. If you're still unsure about which design you like best you can order samples or visit our store in Kent. Our team will help you make the best decision.
* Free delivery is available on specific products. Certain delivery areas (such as Scottish Highland, Islands and off shore areas) will incur a fixed delivery charge - you can check by entering your postcode on the shopping basket page.