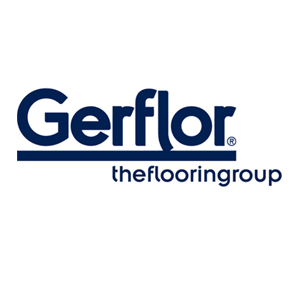 Gerflor Vinyl Flooring
If you need innovation to offer you flooring needs we've got your solution.

The Gerflor brand goes to great lengths to offer practical flooring solutions. The Gerflor vinyl options at Remland is probably the solution you've been searching for all along.
Why Gerflor Vinyl?
Why choose Gerflor vinyl flooring? There are 4 simple reasons we recommend Gerflor vinyl:
Diverse in designs: You're bound to find a design you love.
Durable: It will present well for years
Easy to install: Yes, you can even fit it yourself

But, the best of all is:
Price! Remland makes sure customers get excellent flooring at low prices.

Remland Carpets wants to help keep your house contemporary. We know practicality must join style. This is what Gerflor is all about.

With its various applications you'll use this all over the home. And yes it's stylish enough for the office too.

The Gerflor Promise
Pick Gerflor flooring solutions if you want a floor design that is ultra stylish and innovative. Remland Carpets believe in offering sustainable flooring options. That's why Gerflor is on our vinyl product list.


Uses for Gerflor
Different Applications for Gerflor Flooring
Gerflor flooring is a viable option because it's a solution for more than just your home. Other areas you'll love its effects include:
Healthcare facilities
School classrooms
Sport retail outlets
Offices
Industries
Hospitality and transport vehicles
The durability and aesthetics make Gerflor practical in any scenario.

Gerflor Flooring offers a Variety of Options
Gerflor vinyl is designed to suit and fit every room in your home. Here's a look at the options we have on offer.

Here are some of its best characteristics :

Safety
This Gerflor product has a R10 slip resistant rating.

Noise Reduction
If you hate noises when you walk on floor Gerflor has an answer. The flooring and installation procedure result in noise reduction. Gerflor thinks of everything!

Cleaning
The Agrippa Vinyl collection is very easy to clean. You can easily maintain the visual appeal of your rooms.

Whether it's the first day or the 100th day with a Gerflor floor it will look the same.

Durability
This flooring will last you at least 10 years. That's why we can add a manufacturer's guarantee onto your purchase!

The 0.25mm wear layer adds to the lustre your rooms will have.

Versatility
The available sizes make installation options easy. Pick the one that makes most sense in your situation:
Maintaining Gerflor
Caring for Vinyl
Gerflor vinyl planks have everything you need in terms of durability and longevity. But you must look after your floors to ensure they last long.
Here are a few tips to help you keep your rooms looking good as new:
Use a doormat at all entrances. This helps reduce the amount of dirt and grit entering your home. Grit is a vinyl plank's equivalence to sand paper. It will remove the finish from your floors over time.
Wipe your shoes on the doormats. Your shoes attract chemicals such as asphalts. Though it can't be seen with the naked eye, these chemicals can change the wood colour to yellow over time.
Get into the habit of sweeping. This will help reduce the amount of dirt and grime on your floors.
Learn low impact cleaning techniques. This helps preserve the look of your floors while maintaining the finish. Techniques include:
Wipe up spills immediately
Use a soft bristle broom or vacuum
Wash floors with a mopped dampened by warm water
Use soap made for vinyl flooring
Don't use wax solvents on non-waxed floors. It damages the floor finish.
Limit the amount of water you use during cleaning. Despite waterproof layers water will reduce the effects of the adhesives that holds the Gerflor vinyl planks in place.
Ensure you rinse off all soap. If left it will contribute to the smooth finish losing its shine.
Put protective 'feet' on large furniture pieces and appliances. If they're left in a fixed place for prolonged period their weight can cause your flooring to have dents. These 'feet' also prevent scuff marks and scratches.
Ordering
Easy Ordering
When you've made up your mind about which flooring you want you can place an order online. Remember some of our discounts are subject to online orders.
Convenient Delivery
We will deliver your whole order at your door. You can renovate your home without even leaving your driveway.
Some orders qualify for free delivery - you're saving all the way when you shop at Remland.
Remland's Guarantee
At Remland our aim is to offer you the best possible flooring package no matter your requirements. Here's what you can look forward to:
Variety: A range of floorings ranging from carpets to laminates and Marmoleum
Complete service: Accessories for you all your flooring needs
Effortless buying: Everything can be ordered online and delivered
Affordability: We offer excellent prices and give free delivery on qualifying orders.

Gerflor flooring is one of the most practical options on our floor. You can't go wrong. Installing this will even keep you within your planned budget. We look forward to serving you. Visit our showroom in Kent or order samples if you want to see Gerflor up close.