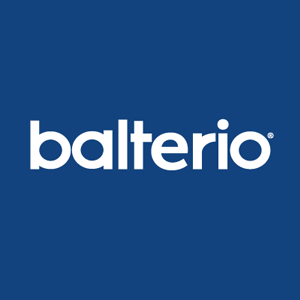 Balterio Laminate Flooring
Are you looking for a manufacturer of the finest made wood and laminate flooring? Then consider purchasing Balterio laminate flooring.

Remland trusts the brand which is why we are confident to offer some of its best designs to you.

Why buy from Remland Carpets? Because all our flooring options are affordable. We also offer a free delivery option on every online purchase.

You can get quality from Balterio at affordable prices from Remland Carpets!

Still wondering why this brand is so popular with clients? Let's take a look.

Free delivery on selected items*
Original Quality Balterio Designs

The brand knows what clients need for homes and offices, and therefore creates styles you'll appreciate. The most popular designs from the Balterio collection include Traditions, Immenso, Livanti & Restretto.

Each collection is crafted perfectly to offer a luxurious feel, texture and most importantly durability. All the Blaterio laminate flooring designs are manufactured with heavy duty materials. These the floors are guaranteed to last for years.

How many years will the flooring last you? Balterio wants to ensure you're satisfied with the flooring years after you've installed it. This is why it is made to be durable and with a long lifespan. Balterio products are sold with warrantees up to:
25 years domestic
12 years commercial

The boards are close to 10mm in thickness. This contributes to the durability you need in floors. Because you don't have to replace the floors as often, these floors are investments instead of simply expenses.

Balterio's Unique Fitting System
Sometimes wood and laminate flooring can be complicated to install. However, Balterio has created grooves and tongues that are easy to fit without the help of professionals or specialised equipment.

The three innovative fitting systems include:
ClickXpress
DropXpress
PressXpress

All Balterio laminate flooring purchased comes with easy to follow instructions which make installation quick.

The Best Advantages of Balterio's Wood and Laminate Flooring
No matter which Balterio product you pick, you'll love these advantages.

Maintenance
The floors require little maintenance. Cleaning is a breeze with only a broom or a mop and warm water. All sides fit tightly leaving no spaces. This gives you a smoother surface to clean and less dirt will be trapped.

Durability.
Durability is a key feature of Balterio, making it a practical option for home or office. Yes, you're your high traffic areas can look stunning for long times. But how do you know they'll present well for the entire time? Because Balterio is:
Scratch resistant
Moisture resistant
Stain resistant

That's how you keep having that new look even years after installation! And matched with low maintenance features, it's the most dynamic option you'll look at today.

Shop for Balterio wood and laminate floors online at Remland. We offer you the best products and many specials you'll find nowhere else. Why wait? Get your Balterio collection online today!
* Free delivery is available on specific products. Certain delivery areas (such as Scottish Highland, Islands and off shore areas) will incur a fixed delivery charge - you can check by entering your postcode on the shopping basket page.