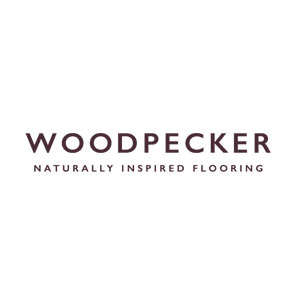 Woodpecker Flooring
Woodpecker Flooring offers a fantastic selection of top quality flooring at affordable prices. Add a real touch of luxury with our Solid woods, Engineered flooring and Laminate Flooring right here at fantastic online prices. Order Online here for Fast Free* Delivery!
Free delivery on selected items*
Do you want a brand that offers flooring and the perfect products for its care? Pick Woodpecker Flooring if you said yes.

Remland Carpets is your best option to find excellent Woodpecker floors and accessories at exceptional prices. We collaborate directly with the company to provide you with the most affordable solutions which you can't get anywhere else.

Let's explore how Woodpecker is making your flooring dreams a reality.

A Versatile Flooring Selection
Woodpecker is one of the best flooring specialists in the UK. Its ever growing expertise of floors has allowed the company to offer quality products of different types of floors which include:
Solid Woods
Engineered Wood
Laminate

Wood and Laminate floors
Woodpecker has a great collection of wood and laminate floors that will definitely suit your home's layout & your taste.

These amazing products are:
Engineered to look like authentic wood products
Offered in a wide variety of colours to suit your style whether it's sophisticated or rustic

The planks are also durable. The thickness of each collection is close to 10mm. It's perfect for areas where people constantly walk. The floors also have a warranty of 25 years which proves their durability.

Maintaining the floors—which contributes immensely to its durability—is also made easy with the right product. And Woodpecker makes sure you get this right! Woodpecker manufactures the best cleaning products that are compatible with their—or other—wooden floors.

Woodpecker's Cleaning Products
What you'll enjoy about the cleaning product is it not only lifts dirt, stains and grime but it restores them to have that new look again.

This is what you want in areas where people walk around the most. When you clean the floors with these products you decrease the effects of wear and tear.

The wood cleaner will leave you with a finish usually only achieved by professionals.

Woodpecker's Tips for the Best Floor Care
Woodpecker wants you to be satisfied with the floors you've purchased from them. When you follow these easy tips you definitely will be:
Use entrance mats to remove dirt from your feet or shoes which can scratch the floors.
Use rugs in high traffic areas to reduce the effects of wear and tear.
Don't drag furniture as it leaves scratch marks.
High heels and heavy shoes put pressure on the floors which can dent them. Avoid wearing these in the house.
Keep your pets' claws trimmed so they don't scratch your floors when they walk.
Consider lighter wood if your home has a lot of sun penetration. The discolouration won't be as bad compared to darker floors.
Light clean with a soft bristle or vacuum.
Clean with a mop that absorbs liquid fast and thoroughly.

Woodpecker offers you the best floors and accessories to make your home look beautiful. Purchase the brand from Remland for your next flooring renovation project. At our low prices any decorating dream is now possible!


* Free delivery is available on specific products. Certain delivery areas (such as Scottish Highland, Islands and off shore areas) will incur a fixed delivery charge - you can check by entering your postcode on the shopping basket page.