Heuga Carpet Tiles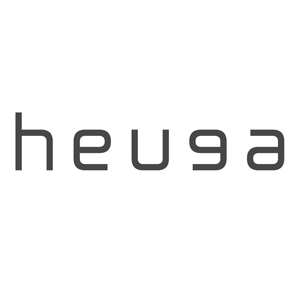 Are you looking for an all-encompassing answer? Heuga is the carpet manufacturer that serves any need and Remland Carpets have a huge selection to choose from.
Browse through this range to find the carpet that will serve your needs well. Imagine how these items will look in your commercial - or residential - spaces.
Free delivery on selected items! *
Why Choose Heuge?
Remland Carpets are one of Heuga carpet tiles stockists because we believe in quality. The Heuga range includes many exceptional products. The company has built up experience since 1956. Today you can draw the benefits of decades of knowledge and skill.
Remland offers this brand to you at exceptional prices. You'll find quality Heuga carpet tiles that are priced to suit anyone's budget. The lower price doesn't mean there's any drop in quality. We simply love offering customers affordable options.
At Remland anyone can purchase quality flooring.
Here are more reasons you should invest in the Heuga tiles at Remland Carpets:
Why Heuga Tiles Could be Your Carpet Solution
Heuga started selling exceptional carpet solutions in the 1950's. Today you benefit from the experience and skill this company built up.
Heuga offers high quality carpets such as the Heuga Le Bistro carpet tiles. These and all other Heuga products are designed for heavy duty use. This makes the Heuga floor tiles ideal for commercial use.
Remland purchases flooring directly from manufacturers. Through us you'll get the best prices available on the market.
Places You can Use Heuga Floor Tiles
Heuga's extensive range is the practical answer for many situations:
Heuga commercial carpet tiles are of high enough quality that you can use it for industrial setups and offices.
Some Heuga tiles are inexpensive but still of high quality. This makes them excellent options for temporary flooring. Do you put up temporary offices or exhibitions often? You can still have stylish carpets for the duration of your stay.
The designs include many colourful options. This makes it practical for children's rooms or play areas that also require heavy duty flooring.
Types of Heuga Flooring
Types of Heuga Flooring Available at Remland Carpets
Browse through the Heuga ranges to find the one most suited to your requirements.
Where else will you find such variety? The Heuga carpet tiles 727 range is available in 48 different colours. No matter what you're decorating you'll find a shade that matches your décor and style. The subtle fleck in the design gives it some additional style and character.
Here's what else you'll love about this product:
It's 6.1mm thick which gives it a luxurious feel.
The tight loop pile construction presents well for a long time without fraying.
The carpet has anti-static features.
The carpet is caster proof so even if you have many rolling chairs in your office the carpet won't show wear easily.
It carries a Heavy Contract rating so it won't deteriorate fast even in heavy traffic areas.
The 10 year warranty is proof that you're purchasing a quality product.
Pick one of the 27 colours in the Heuga 725 range and enjoy the quality you purchase. Here's why Remland customers love this range:
It's eco-friendly because only recycled nylon is used during manufacturing
It has anti-static properties
It's castor proof so your furniture won't easily damage this flooring
The tiles are 7.4mm thick which gives you a luxurious feel and shock resistance
The Heavy Contract rating means you'll use these carpets for a long time without seeing signs of wear
If these features matter to you—in your home or commercial space—order samples from Remland so you can match it to your chosen style.
You can now get the well-known Heuga 530 range in more than 20 colours. The colours are so vast you'll definitely find one that matches your decorating style.
If you need these characteristics you'll love these Heuga tiles:
Caster proof
Stain resistant
Anti-static
100% nylon
Heavy Contract rating
6.8mm thick
You can see you're purchasing a quality carpet tile that will feel luxurious underfoot. With a 10 year warranty attached to these tiles you can see it as an investment and not simply an expense.
The Heuga 580 range is what helped build Heuga's exceptional reputation. This product is a market leader and you'll find it many commercial areas.
Partner with Remland and get these carpets for your space too. You can get it at affordable prices by ordering via our website. Here's why you must consider it:
Pick from 60 different colours and designs. The modern colours added to this range means you can stay trendy and stylish while you use a well-tested product.
The tiles have all the characteristics you expect:

Stain resistance
Anti-static
Caster proof
Heavy Contract rating
10 year warranty
The 6.8mm thickness gives you a luxurious feel.
A new carpet is the best way to transform a room. At Remland you can do this easily while you stay within the limits of your budget.
Why Choose Remland?
Partner with Remland and Enjoy These Privileges
Remland Carpets is the best place to browse, pick and purchase your carpets.
That's how easy we make it for you:
Browse: Look through our vast product range online. You can view carpets, artificial grass, vinyl flooring and many more items.
Pick: If you need assistance our staff at the showroom in Kent will help you. You can also order samples and we'll deliver it to your door.
Purchase: When you've made your decision you can place your order online. We'll deliver the products to your premises.
You can manage an entire renovation project without leaving your home or office.
Our stock includes accessories you may need for:
Include these in your order so it can be delivered too.
Remember when your order exceeds our qualifying limit we'll deliver everything free of charge!
What flooring can we send your way today?
We know the Heuga range will serve you well. The range has something for everyone. And we're ready to help you make your flooring dreams a reality. Purchase online to be eligible for the best prices Remland Carpets has to offer. If you're still unsure we want to help you decide. Visit our store or order samples today!