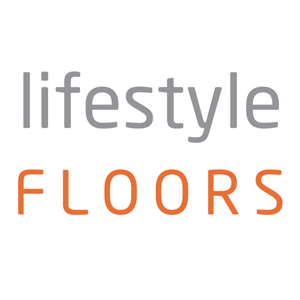 Lifestyle Floors Wood & Laminate
Do you need a quick answer to end your search for the best manufacturer of wood and laminate flooring? If yes, you're in the right place.

The answer to your search lies with us. Lifestyle flooring wood & laminate is the manufacturer you seek and our clients love its products.

Browse through our online catalogue for a great selection of wood and laminate flooring from Lifestyle Flooring.
Free delivery on selected items*
A Company Making the Best Floors for You
Lifestyle Flooring laminate wants to help you redecorate your home or office. The company understands that you probably want a timeless look that adapts to the ever changing standards of fashion. But wood and laminate flooring options are timeless. So this is always an excellent option!

All of its collections have that classic look you need. All décor items' styles and colours can be matched to any of the collections.

How practical! You don't need to spend a lot of time matching décor to the floor. Each collection offers you an array of shades. This increases the possibility of finding floors that match your exact style.

Besides their clearly good looks there are other aspects to these floors that you'll appreciate. The best characteristics of these floors are highlighted as follows:
The collections either have a thickness of 7mm or 8mm.
The warranty for each collection varies between 10 and 20 years. The floors are very durable.
The planks can be placed over underfloor heating elements. Heat will penetrate the room without damaging the individual planks.
The floors can be installed in heavy traffic areas.

Can you see how these fulfil aesthetic and practical feature you're looking for?

Helping You Save
There is often a perception that top quality floors must have high price tags.

But at Remland we offer affordable solutions giving you more reason to shop with us. The Lifestyle flooring laminate collections offer prices that suit every budget. Don't forget to look at our sales options for even more savings!

We also help you save on delivery costs. Qualifying orders will be delivered free* - a perfect offer you can't refuse!

Easy Maintenance
You can extend the lifespan of the floors when you follow these easy maintenance tips. You save in the long run as you don't need to replace the floors soon after they've been installed.

Cleaning tips:
Sweep every day to remove dirt build up with can potentially scratch the floors
Clean up spills immediately
Mop the floors at least once a month with a solution suitable for wooden floors

Which style caught your attention? Lifestyle Flooring laminate flooring is a luxury brand you need in your home or office. Its striking designs make every room stand out. Order your floors from Remland today to get the dream home you want.
* Free delivery is available on specific products. Certain delivery areas (such as Scottish Highland, Islands and off shore areas) will incur a fixed delivery charge - you can check by entering your postcode on the shopping basket page.