JHS Carpet Tiles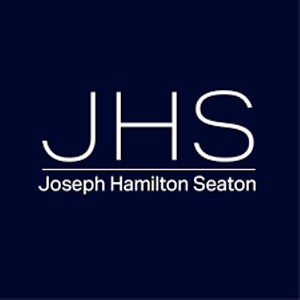 Are you ready to install the best possible carpet? Browse the JHS carpet tile collection at Remland Carpets and you will be viewing some of the finest carpet tiles on the market.
Why do we say this? Because JHS (Joseph, Hamilton and Seaton) have supplied commercial carpets to many industries for years.
Why choose JHS Carpet Tiles?
Pick this brand for your office and commercial space. You can share in the many victories these industries experience:
Practical flooring solutions
Durable carpets
Stylish interiors
Yes all of this can be yours too if you pick from this range.
These products are sensible options for industries such as:
Schools
Healthcare facilities
Hotels
Offices
Housing
JHS has supplied these institutions for over 50 years. This is proof of the excellence of their products. You can see industries that value aesthetics as well as practicality choose JHS. Whatever your flooring challenges JHS has solved it in the past.
Remland stocks this brand so you can also be one of these satisfied customers.
Why do People Pick JHS Flooring?
Expert Brand
Browsing through the JHS flooring range you'll see why people pick this brand. They offer customers exactly what they need in terms of quality and design. Thanks to years of experience their extensive range matches the requirements of almost any industry.
The JHS flooring range will help you too and Remland is a proud stockist of these quality products.
Sensible Option
JHS products work for many industries because of several features:
JHS carpet tiles are durable.
Single carpet tiles can be removed and replaced easily when damages occur.
The JHS carpets are stain resistant which minimises maintenance expenses.
Most carpet tiles carry extensive manufacturers' guarantees. This proves the quality and protects you against unnecessary expenses in future.
The tiles are thick which creates a comfortable walking surface. It can even be shock resistant which leads to less fatigue after extensive walking around the office.
Best of all is that these exceptional features are matched with beauty too.
Variety of Designs
JHS offers different ranges because they know each customer has unique requirements.
Do you want plain carpet tiles or ones with patterns?
Do you need tiles that create the illusion of more space?
What style suits your commercial space's decor best?
Do you want to mix different coloured tiles and create your own unique look?
Whatever you dream of the JHS range at Remland will help you create it.
Your Many Options in the JHS Range
You'll find your ideal colour and design in the JHS flooring range. Which of these will serve your practical and aesthetic requirements best?
Simple Designs
Simple designs are practical for your office space. You can easily match furniture to this type of flooring. It's also effortless to upgrade an office's look. Change the décor while you leave the quality JHS carpet in place.
If this is your ideal option you'll love:
Mix different coloured tiles to create your own unique look
Opt for a Little Flair
You can give your commercial area some character with patterned carpet tiles such as:
The Triumph Loop Pile range are speckled. This has been a stylish look for decades making it a smart option for any commercial space.
What design do you love most?
Maintenance
Caring for JHS Carpets
You'll even love cleaning JHS flooring. The flooring requires minimal maintenance. You also won't have any unnecessary expenses on cleaning products. This is how the correct flooring saves you money in the long run.
Cleaning Tips:
Regular cleaning requirements: JHS carpet tiles need regular vacuuming. This isn't only about keeping your commercial areas hygienic. The removal of dust particles will also keep carpet fibres from wearing down fast.
Spots and stains: Accidents do happen. But if you act fast you'll prevent your carpet from being ruined. Stains are prevented when you tend to them fast. Make sure any spills are tended to quickly so stains don't set in. Don't rub the spots. Simply blot them to lift up all excess liquid and particles.
Occasional cleaning processes: Occasionally you can give your JHS carpets a proper cleaning. This will extract grime and help fibres to present well again. You can use dry cleaning methods or steam cleaning. The best option depends on the type and colour carpet you install.
The better you maintain your carpet the longer it will last. The stain resistant feature in JHS carpets will assist in keeping carpets looking exceptional.
Ordering with Remland
Remland Makes it Easy to Find the Perfect Flooring Solution
You can see why Remland picked the JHS range as part of the carpet tiling range. We know it will serve you well.
And Remland makes it easy for you to get your new floor fast, at a price that will suit your budget. Here's how we help you:
Remland will deliver your JHS flooring to your door.
We also stock other types of flooring so you can purchase all you need from us:
When you picked your flooring products you'll need accessories too. Pick from our vast range that can be viewed online.
Place your order online and we'll deliver to most parts of the UK for free if it exceeds our free delivery* spending amount
We want you to find the perfect solution. That's why we make it easy for you to view products:

View online
Request that we deliver samples
Visit our experts at our showroom in Kent
When you partner with Remland Carpets Flooring solutions become easy. We can't wait to assist you with yours!
Yes it's possible to find a stylish carpet that serves your commercial spaces well. At Remland you'll find the perfect design to complement your overall look. The affordable price range you find at Remland Carpets will allow you to do even more than you've dreamt of. Place your order today so you can start the transformation.