Alternative Flooring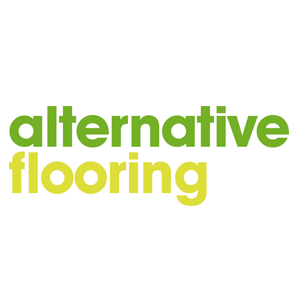 Alternative Flooring have put together an inspiring mix of stunning designs and authentic natural classics and their commitment to ethically sourcing natural fibres allied to striking design has won them numerous awards. They make every effort not to disturb the delicate balance of nature and try to use only 100% natural and renewable products, sourced from high quality raw materials.
Searching for the perfect carpet?
Tell us your requirements and we'll send you a selection we think you'll love. They're all in stock and come with free delivery!
Contact Us
Free delivery on orders over £250! *
Alternative Flooring
Yes, it looks as amazing as other quality flooring brands' products. But there's one difference. This company goes to extensive lengths to produce environmentally friendly products.
What Does Alternative Flooring Do?
Smart Production
You're probably aware that industries have damaging effects on the environment. Alternative Flooring decided to try a better way:
Only natural fibres are used so less synthetic manufacturing is necessary. The latter can give off waste products that harm the environment.
Only renewable products are used to save resources and energy.
Sourcing and manufacturing processes are sustainable.
The factories used for these flooring products are audited to ensure they function according to Alternative Flooring's requirements.
And when it benefits nature, it usually benefits you too. You'll have fewer odours and allergic reactions to these products.
Your carpets are made from high quality fibres sourced from across the globe, including:
Wool
Sisal
Coir
Seagrass
Jute
Some products are hand woven or made on traditional looms. This is how you bring a classic feel into your home.
More Benefits
Striking Designs
Does this mean you have to pick from a limited range with boring designs? Quite the contrary.
Alternative Flooring's other important value is all about creativity. You'll find the perfect colour and design you've been looking for. Get your dream carpet without doing the environment any harm.
Benefits of Installing Alternative Flooring
The benefits don't stop there. Do you know an Alternative Flooring carpet will complement your home in these ways too?
Natural fibers are less likely to cause allergies
For the ultimate in natural looks you can pick un-dyed products such as Barefoot Hartha
You can pick from different widths such as 4m or 5m
Quality is ensured by fixing the natural fibres onto cotton bases with latex to secure them in place
Deep pile carpets offer a luxurious feel
Enjoy the luxury of silk woven between wool fibres
The designs are diverse ranging from basic colours to intricate patterns
But what if you still don't find what you're looking for?
You can customise
You know exactly what you want, right? Why not tell Alternative Flooring and ask them to make it for you?
Alternative Flooring keeps revolutionising the carpet industry. You can revolutionise your home and décor by partnering with them. And Remland makes it easy. Remember, the best prices are found when shopping here on our website. Pick the perfect design and place your order online today.