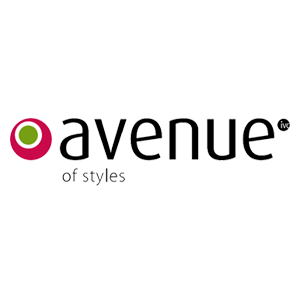 Avenue of Style Vinyl Flooring
Are you looking for that spark that turns a room into an experience?

You can do that with the right flooring. The Avenue of Styles range at Remland Carpets is designed for exactly this. There is a wide range of designs but each one has something special you can use to transform a space.

Flooring can have this much effect on your overall décor. Take a look at our examples below.
Free delivery on selected items*
Why choose Avenues of Styles?
What is the Avenue of Styles Range?
This range is aptly named. It's the result of turning an ordinary flooring product into a stylish feature.
The designs draw inspiration from various genres. You'll love the character of each product. This range is designed to lend some additional lustre to various rooms:
Children's areas
Offices
Bathrooms
Kitchens
Living areas

The products are all made from quality vinyl that cleans easily and will last you a long time. This is how you obtain style with a price tag you love too.

Why Vinyl is Always an Option
Flooring has developed far beyond the vinyl you may be used to in older buildings. New vinyl products have exceptional designs to complement your interior decorating projects.

Today this is the modern, practical and stylish answer to many flooring challenges:

Keeping floors clean and stain-free: Vinyl is easy to clean so it will save you time in the long run. You simply wipe areas clean and quick action will prevent stains from forming.
Floor maintenance: Modern vinyl products—such as the Avenue lino range—don't require much maintenance. Durable top layers prevent fading and scuff marks.
Floor installation: Vinyl—in planks or roles—can easily be installed by home owners. This cuts down on expenses so you can do even more with your budget.
Safety and comfort: Vinyl isn't very slippery and many products have added non-slip top layers. You can even install padded layers underneath to offer support and shock absorbency. This makes you feel less tired after a day on your feet on an Avenue of Styles floor. Vinyl is also less clinical and cold than many other types of flooring.
Water resistance: Vinyl is water resistant as long as you don't leave liquids for long. This makes it practical even for kitchens and bathrooms.
Affordability: Remland offers quality flooring at affordable prices. We purchase from manufacturers and offer regular sales so you can get the flooring you dream of.

These characteristics empower you to add style to any room with an Avenue of Styles product. You get practical flooring matched with glamour in this stylish range.


Avenue of Style Ranges
Prepare to be amazed. You haven't seen flooring like this. Whatever you're looking for one of the stylish Avenue lino products will match your requirements. Pick from these ranges:
Bubblegum & Liquorice
This is such a fun range to browse through. If you're decorating children's rooms, play areas or need some colour, try out the fun designs. It will create inviting spaces for kids and because it's vinyl it's easy to maintain and clean even if they mess.
These products are:
Slip resistant
Acoustically insulated
Thermally insulated

It's all you need in flooring!

Titanium XT
This is how you can get that natural look of stone or wood at an affordable price. The authentic designs will complement any room and you benefit from:

Hard wearing top layers
Slip resistance

It's the safe and affordable alternative. Anyone can have natural looking floors!

Ultimate Tones
These minimalistic designs draw inspiration from various natural looks. The 0.3mm wear layers ensure your floors stay in top condition for years. You can get guarantees of up to 15 years.

Pick a warm colour to match the inviting characteristic of thermal insulation. You'll love this range and its simple designs can work anywhere!

Ultimate Style
Pick from wood and stone designs of many different colours. If you can't make up your mind, remember you can ask for samples from Remland. We'll deliver them so you can match them to your décor.

The Ultimate Style range comes with additional Superguard Scuff Protection so you know they'll serve you long.

Ultimate Timber
Impress visitors with floors that match the class and style of hardwood floors. The Ultimate Timber range has various wood designs that even feel authentic thanks to embossed top layers.

Ultimate Expressions
If you're looking for some unique patterns turn to the Ultimate Expressions Range. Which one of these expresses your mood, personality or style? You get stunning designs matched with slip resistance and thermal insulation. It's an all-in-one solution

The best of all is these exceptional ranges are available at affordable prices.

Avenue Vinyl Flooring Sizes
Vinyl is an excellent flooring option because you can install it yourself. Find the installation accessories on the Remland website and have it all delivered to you.

The Avenue vinyl flooring range makes installation even easier because you can pick a size roll that suits your space best:


Opt for the size that offers the least amount of effort. The Remland team will help with advice and deliver it for free*.

That's how easy—and affordable—Remland makes it to get the style of Avenue of vinyl into your home or office.


Why Choose Remland?
Excellent Flooring Solutions at Remland
At Remland you can get stylish and affordable flooring no matter your taste or preferences. We offer it all:
A range of flooring including Artificial Grass, Carpets and Commercial Flooring.
All accessories you need for maintenance or installation are available from us. You can order it online for the ultimate effortless flooring experience. We'll deliver it to your door.
You decide how you want to order: Visit our store in Kent or order online.
Remland's goal is to offer quality flooring at affordable prices. That's why you'll always find specials featured on our site.
Most orders are eligible for our free* delivery service.

What else do you need for your home or office flooring? Order Avenue vinyl flooring today for the ultimate in flooring solutions. Or contact the Remland team for some samples and advice. We're here to help.
* Free delivery is available on specific products. Certain delivery areas (such as Scottish Highland, Islands and off shore areas) will incur a fixed delivery charge - you can check by entering your postcode on the shopping basket page.